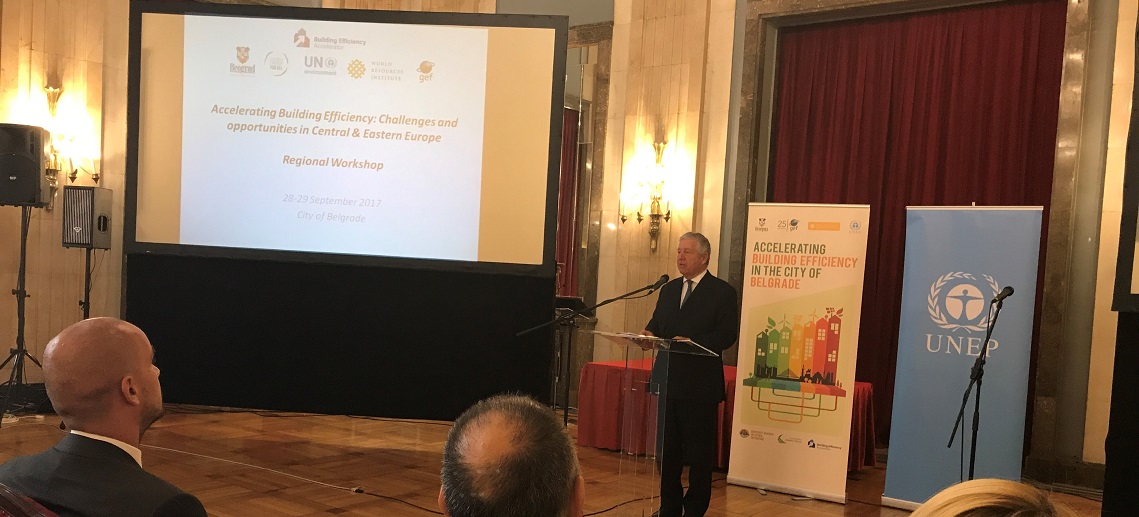 HRH Crown Prince Aleksandar II Karađorđević spoke about energy efficiency at the workshop in Belgrade. Photo by Anda Ghiran/Johnson Controls
In September, Belgrade, the BEA and UN Environment organized a regional building efficiency workshop with over 90 participants from cities across Eastern Europe to facilitate knowledge exchange including technical assistance, financing models, policies and programs. HRH Crown Prince Alexander gave a keynote address and participants shared experiences and solutions for accelerating building efficiency and finance.
Read more about results from the workshop, and read a summary of the panel discussions.