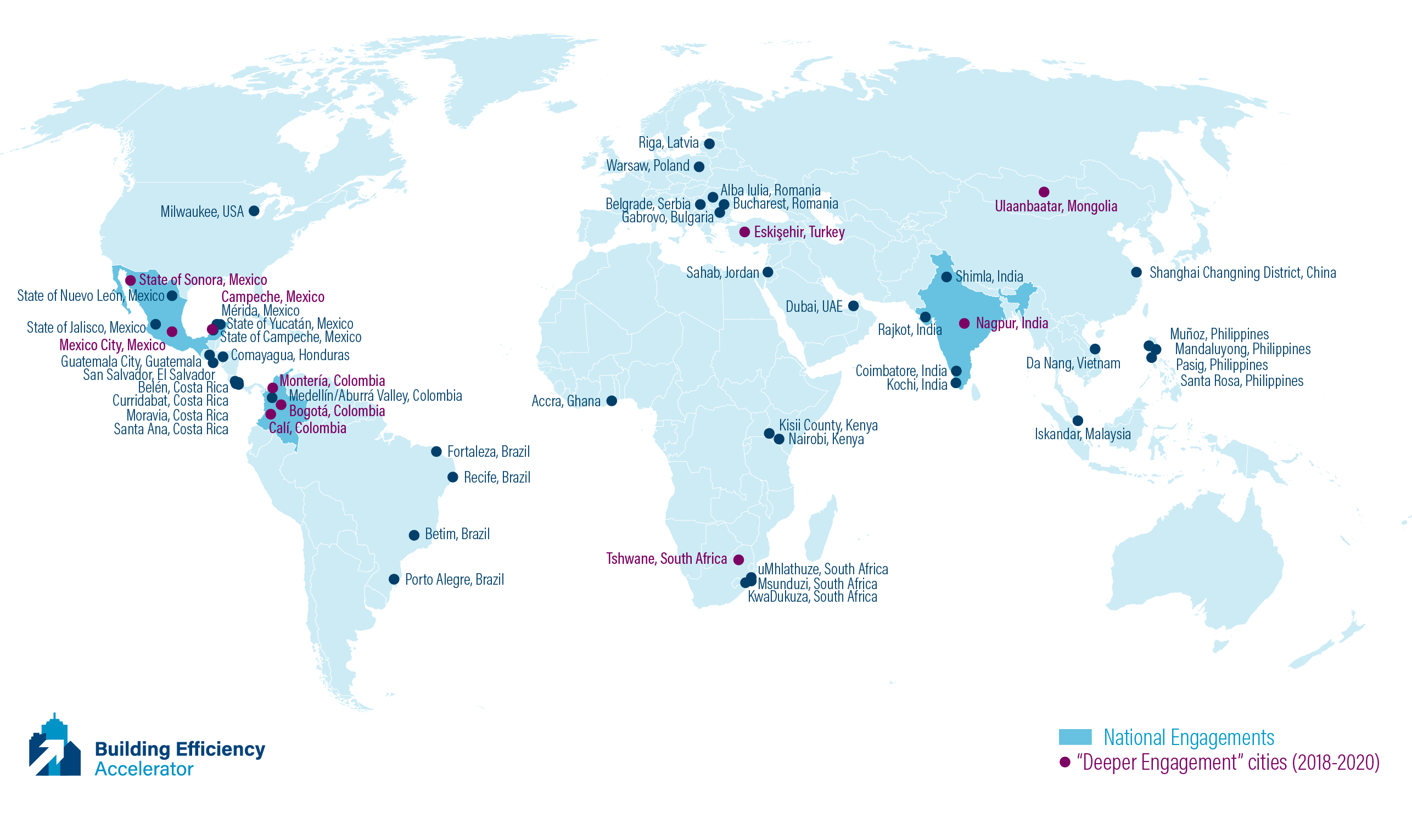 Over the past 8 months, 13 new subnational jurisdictions have joined the Building Efficiency Accelerator (BEA), bringing the total cohort to over 50 jurisdictions. The majority of new members are in Latin America, with 3 located in Brazil alone. We look forward to working with the following new cities and states:
Betim, Brazil
Cali, Colombia
Curridabat, Costa Rica
Fortaleza, Brazil
Guatemala City, Guatemala
Kochi, India
Monteria, Colombia
Nuevo León, Mexico
Recife, Brazil
San Salvador, El Salvador
Santa Ana, Costa Rica
uMhlathuze, South Africa
Yucatán, Mexico
We also welcome the expertise of our new organizational partner Rockwool. The BEA is actively recruiting new partners. Cities and other subnational jurisdictions interested in joining the BEA can email us directly at info@buildingefficiencyaccelerator.org for more information.