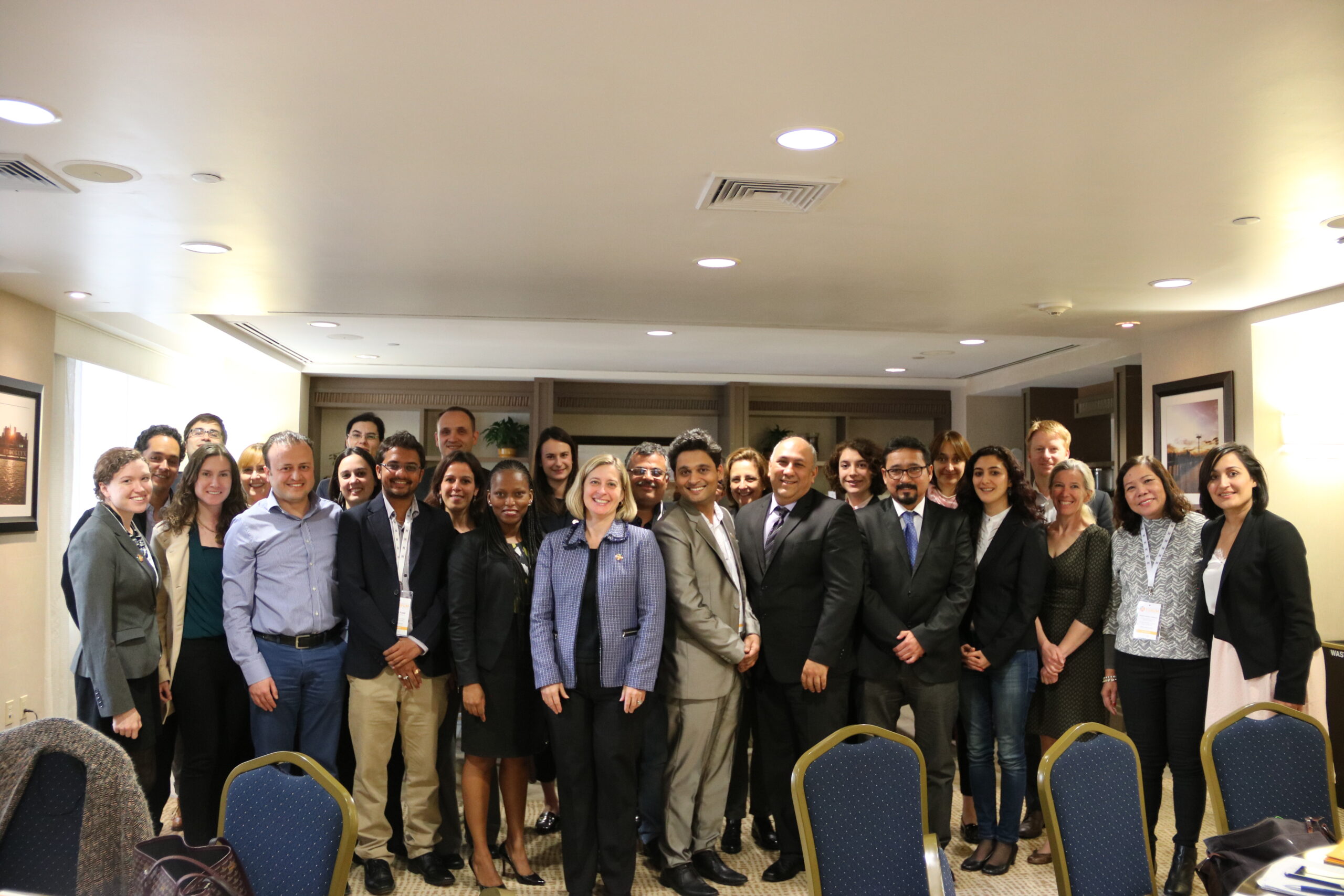 Photo by WRI

The Sustainable Energy for All Forum is a landmark gathering that celebrates the global sustainable energy movement.
Over 1,000 high-level representatives from government, business, civil society and international organizations gathered in New York City from April 3-5, 2017 for the 3rd Sustainable Energy for All Forum – its theme "Going Further, Faster – Together."
The Building Efficiency Accelerator was well-represented at the event: Nine BEA cities and 18 BEA partner organizations were present, totaling nearly 50 people. The BEA had a packed agenda over the three days, including leading a session with cities and finance experts on financing urban building efficiency and conducting a training on how cities can get their building efficiency priorities funded. Additionally, cities provided updates and feedback on BEA progress. Please contact us for any additional information about any portion of the agenda from the BEA events around the SEforALL Forum.
The following cities and organizations attended BEA events at the SEforALL Forum:
Cities:
Belgrade, Serbia
Bogotá, Colombia
Eskişehir, Turkey
Mérida, Mexico
Mexico City, Mexico
Rajkot, India
Santa Rosa, Philippines
Tshwane, South Africa
Warsaw, Poland
Organizations:
Alliance to Save Energy
C40 Cities
Carbon Trust
Copenhagen Centre on Energy Efficiency (C2E2)
Danfoss
Global Environment Facility (GEF)
ICLEI – Local Governments for Sustainability
International Energy Agency (IEA)
International Finance Corporation (IFC)
Investor Confidence Project
Johnson Controls
Pacific Northwest National Laboratory (PNNL)
Philips
Tecnalia
UN Environment
United Nations Foundation
US Green Building Council (USGBC)
World Resources Institute